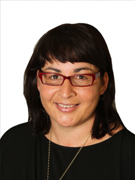 Angela Beard
FRANZCOG
Angela graduated with a science degree from Canterbury University before completing her medical degree through the University of Otago. She went on to train in Obstetrics and Gynaecology in Christchurch and Dunedin. Upon completion of her O & G training she undertook Advanced Gynaecological Surgical Training in Perth, Western Australia.

Angela finds her career very rewarding and takes great pleasure from helping create families as well as providing full obstetric care.

Angela and her partner John have two sons, Tom and Matt.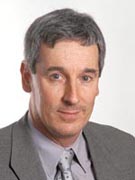 Colin Conaghan
FRCOG, FRANZCOG
Colin graduated from Otago University in 1977. He trained in Obstetrics and Gynaecology in New Zealand and the United Kingdom. He has previously worked as a consultant in Obstetrics and Gynaecology at the Christchurch Women's Hospital, and has been in private practice for over 20 years. Colin continues to run a weekly gynaecology clinic at Christchurch Women's Hospital. He is married with three grown up children and one grandson.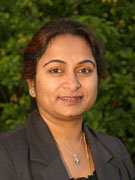 Geeta Singh
FRANZCOG
Geeta graduated from Osmania University, India in 1991. She trained and worked in India as an Obstetrician and Gynaecologist before moving to New Zealand in 1995. She has worked in Tauranga and National Women's Hospital. She completed her fellowship of the Royal Australian and New Zealand College of Obstetricians and Gynaecologists at Christchurch Women's Hospital, Dunedin and Invercargill. She has worked at the Christchurch Fertility Centre (Repromed). Geeta is currently a consultant at Christchurch Women's Hospital working in Obstetrics and Gynaecology. She is married with two daughters.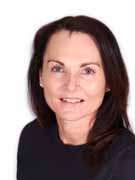 Practice Midwife - Vicki Taylor
BM, RM
Vicki trained as a midwife here in Christchurch. She has previously worked as a midwife at St George's Hospital, then as a midwife and clinical co-ordinator on the birthing suite and maternity wards at Christchurch Women's Hospital for 15 years prior to joining us here at Christchurch O & G Associates as our practice midwife in 2015. Vicki's friendly and approachable manner has made it easy for patients to contact her to discuss results and any clinical concerns.
Office Staff - Jan Grueber and Jenny Littlewood
Our office staff are a friendly and dedicated team with a wealth of experience in helping patients who attend our centre.